Products
The Agro Rebel - Permaculture in Salzburg Alps
$29 plus applicable sales tax and $4.50 Shipping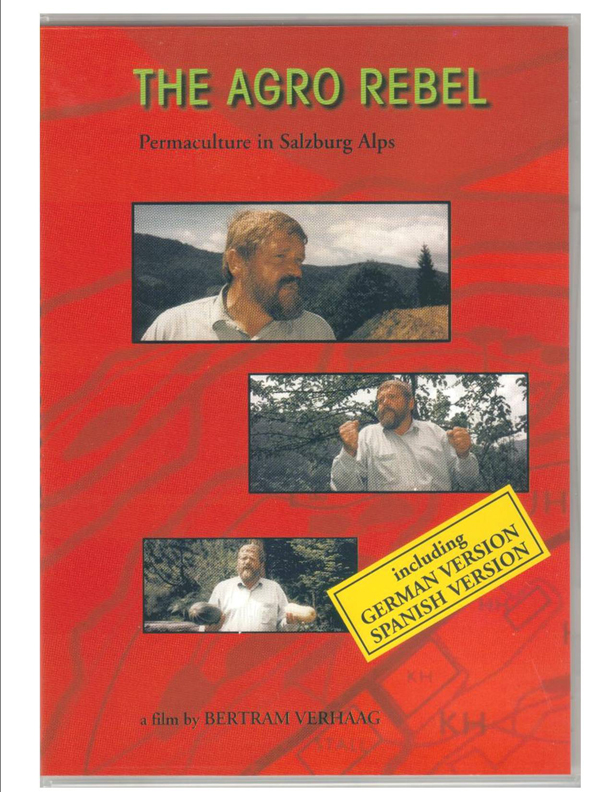 Permaculture in Salzburg Alps. In forty years of observing nature, of unrelenting joyful experimentation and fighting government agencies, Sepp Holzer has succeeded in convincing his opponents of his way of farming, which means adhereing to the laws of nature. Holzer states " Vareity instead of uniformity, for all plants and animals have a meaningful function". He completely refrains from using perticides, herbicides and fertilzers. Sepp Holzer's golden frue for acheiving success in farming "Cooperate with nature instead of fighting it. Observe nature to determine which plants support one another."
More info: www.krameterhof.at
NTSC 4:3. English, Spanish and German. 45 minutes.
Sepp Holzer's Secrets of Eden
$17.50 plus applicable sales tax and $4.50 Shipping.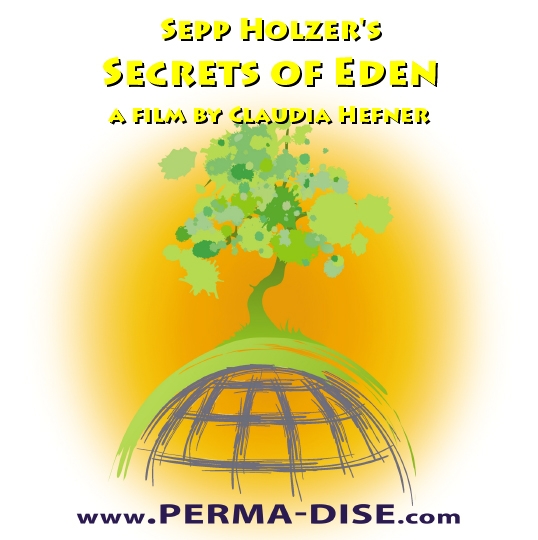 An overview of the Krameterhof in Austria. Excellent aerial photography. Great for gift giving, or for those just getting into Permaculture.
More info: www.krameterhof.at
NTSC 4:3. English. 30 minutes.
Sepp Holzer Permakultur
$35.60plus applicable sales tax and $4.50 shipping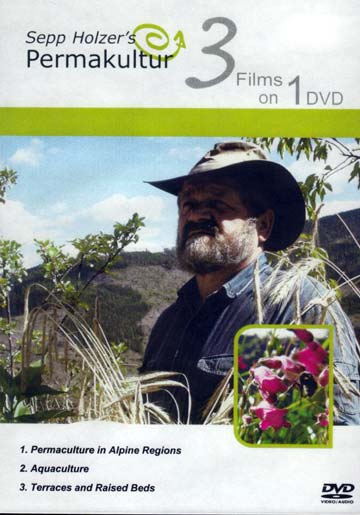 3 Films on 1 DVD:
Alpine Permaculture at Krameterhof
Aquaculture
Terrances and hill patches
Holzer Permaculture involves thinking within natural cycles and interactions. Based on careful observation of nature, and on old farming traditions, Sepp and Vernonica Holzer have developed an alternative method of agriculture. This method of farming has been successfully applied on both lage and small scale projects all around the world. Even in urban areas, Holzer Permaculture can be used to good effect. This DVD will give you an insight into the basic techniques of Holzer Permaculture. Also available in Spanish. Please specify on Paypal payment notes.
More info: www.krameterhof.at
NTSC 4:3. English. 92 minutes.
Sepp Holzer: The Rebel Farmer
$28 plus applicable sales tax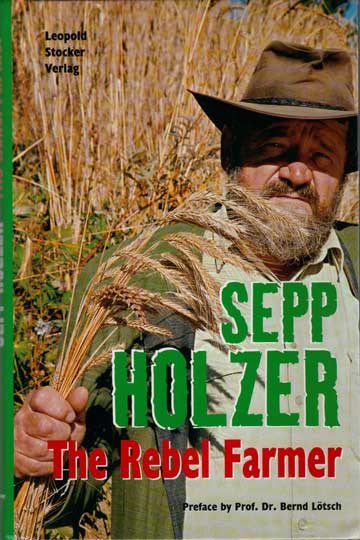 Growing kiwis, cherries & pumpkins at an altitude of 1,500m in the Austrian Alps, rebel farmer Sepp Holzer amazes the public and agricultural research scitentists alike with his alternative farming methods.
This charismatic mountain farmer shares his basic principles of thinking and vividly describes his endless struggle with public authorities in this richly illustrated book.
Holzer'sche Permaklultur (CD-ROM)
$25 plus applicable sales tax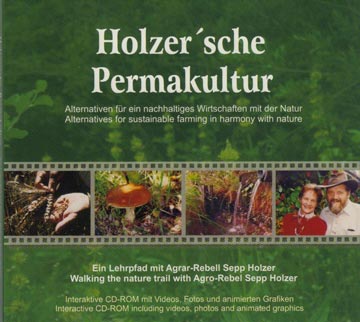 Alternatives for sustainable farming in harmony with nature. Supporting both English and German language, this CD ROM is filled with insights into the basic techniques of Holzer Perma-Culture, whether mushroom farming in the forest or applying the principles of Perma-Culture to urban spaces. Includes videos, photos and animated graphics.